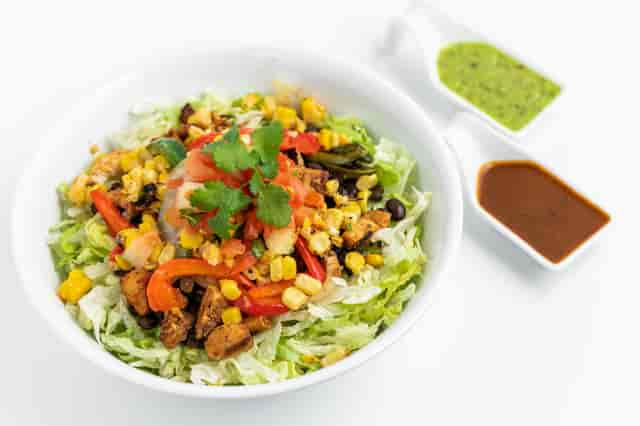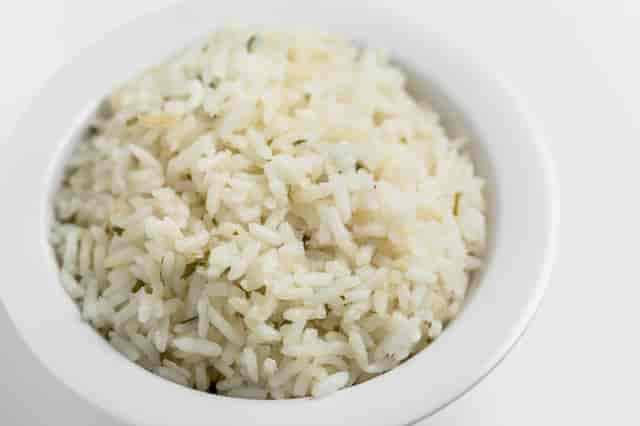 Allergens and Special Diets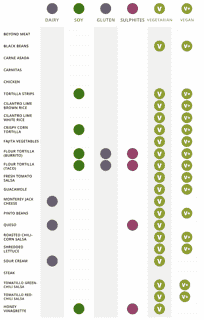 Have a Special Diet? We Have Options!
No matter what your unique dietary needs are, Gorditos has options for you. Unless you have an allergy to delicious food, in which case, we might have an issue.

We do not use eggs***, mustard, peanuts, tree nuts, sesame, shellfish, or fish as ingredients in our food.

* Wheat & Gluten categories are combined since all Gorditos gluten-containing items contain wheat.

** All sulphites present in Gorditos food items come exclusively from vinegar – in which sulphites occur naturally below the concentration (10 ppm) to be required as a listed ingredient under federal law. However, with an interest in transparency and for any customers with extreme sensitivities, we chose to label menu items containing vinegar as possible allergens.
For Those Who Avoid Pork
Our carnitas are made with pork. Individual foods may come into contact with one another during preparation, which is not reflected on this chart. Although we do not use eggs, mustard, peanuts, tree nuts, sesame, shellfish, or fish as ingredients in our food, Gorditos cannot guarantee the complete absence of these allergens in its restaurants. For general information on food allergens, visit the Food Allergy Research & Education website at http://www.foodallergy.org. For more information on our food, see our Ingredient page
Gluten Intolerance & Celiac Diseas
If you avoid gluten, don't eat our flour tortillas. If you are highly sensitive to gluten and would like us to change our gloves, just let us know at the start of your order. You should be aware items containing corn, including corn tortillas (chips and crispy corn tortillas) and corn salsa, may have trace amounts of gluten from potentially co-mingling with gluten-containing grains in the field.
Vegan & Vegetarian Options
Beyond Meat is vegan and vegetarian approved. Vegans should avoid our meats, shredded Monterey Jack cheese, queso, sour cream, and Gorditos -honey vinaigrette. Our tortillas, vegetables, rice, beans, salsas, chips and guacamole, are vegetarian and vegan. If you eat dairy, our shredded Monterey Jack cheese and queso are made with vegetable-based rennet and our sour cream is 100% cultured cream.